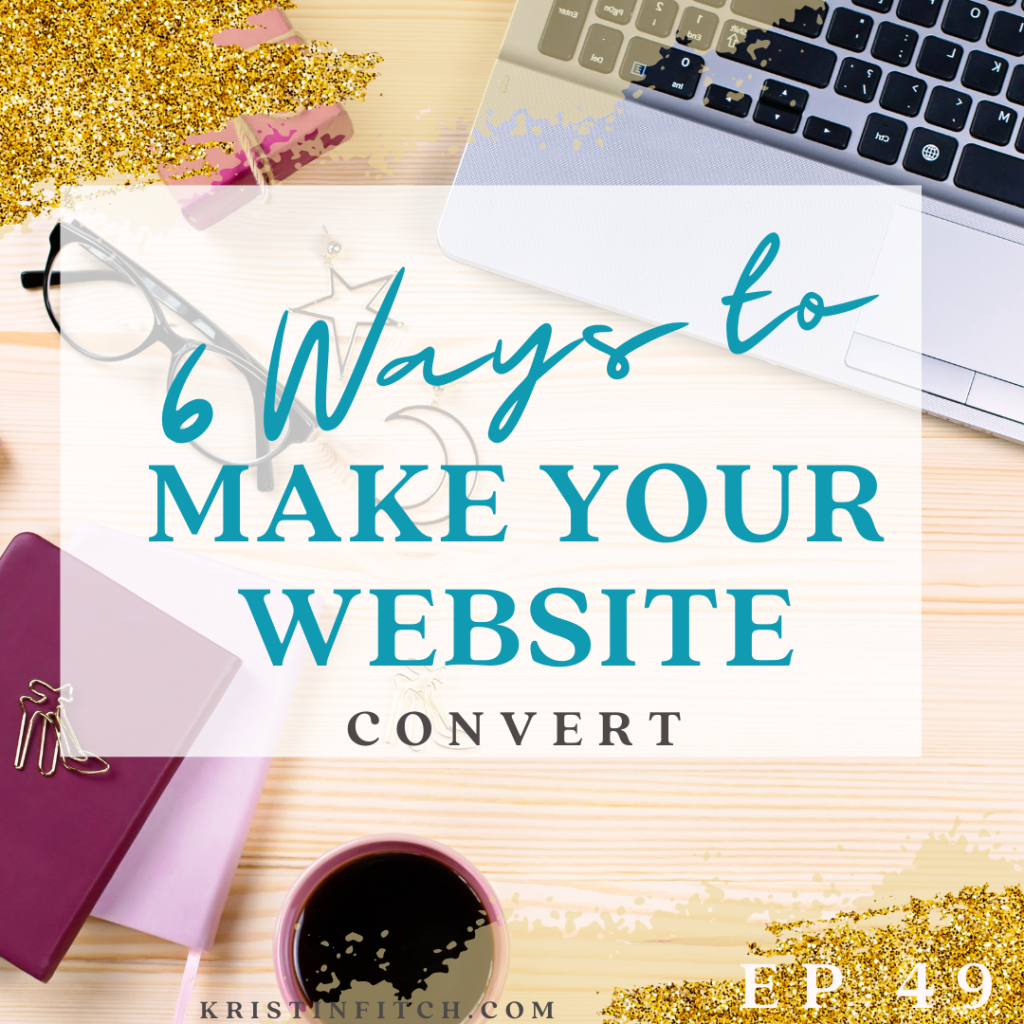 6 Ways to Make Your Website Convert
re you ready to find out How to Make Your Website Convert? Learn why your website might not be converting now and how to improve your website to make it work for you. I share 6 main tips on what you need to do and provide a few extras that might be keeping your website from bringing you more business.
This is part 5 of the 6 part series- Secrets to Optimizing Your Website to Get More Leads and Organic Website Traffic. If you haven't listened to all of the episode grab a pen and paper and get learning with me.