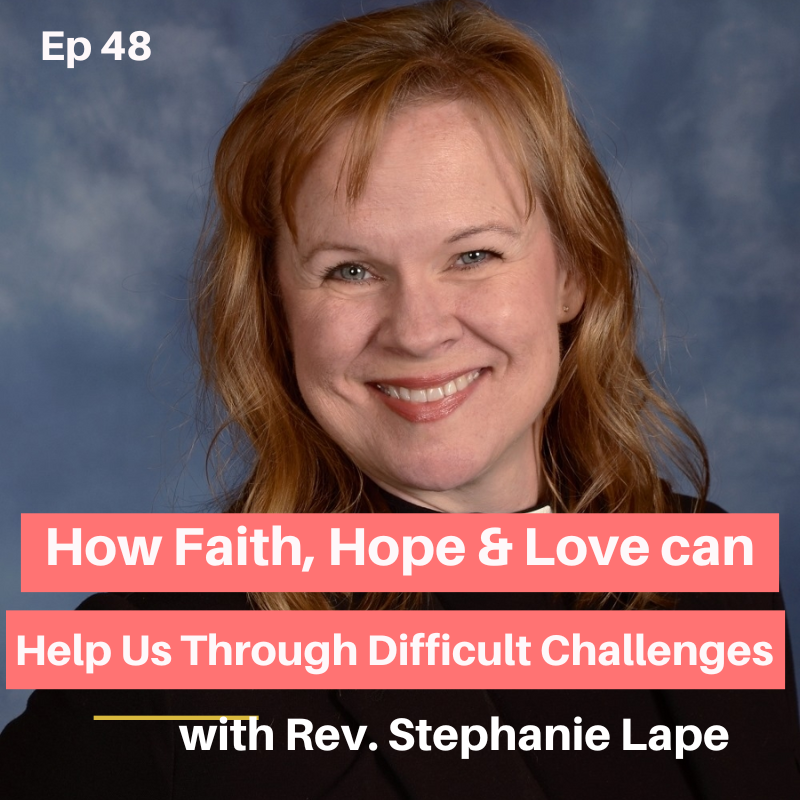 Measuring Your Spiritual Health & Practice
On today's show I speak with Pastor Stephanie Lape about how to have Hope when going through hard times or challenges and which daily practices can help us be happy, feel well and be connected to each other, ourselves and God. She also shares some great biblical perspectives on Faith, Hope and Love that were so reassuring and helpful.
We talk about being overscheduled, saying no so we can say yes to other things, feeling disconnected from our faith and how to reconnect and rekindle that faith and how to focus on the bigger wisdom available to us instead of trying so hard to figure out our purpose on our own.
Here is the first episode/interview I did with Pastor Stephanie Lape last year (or find Ep 43)- (click here).
.